The brief descriptions below are designed to familiarize you with our staff's training, professional credentials, work experience and background.
Dr. Marc D. Pawsat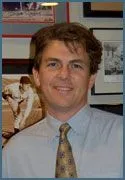 Dr. Marc D. Pawsat is a native Maysvillian, graduating from St. Patrick High School in 1984. After completing his undergraduate degree (BA in Biology) at Thomas More College in 1988, Dr. Pawsat attended the Ohio College of Podiatric Medicine in Cleveland, Ohio, earning his degree in 1992. Dr. Pawsat completed his two-year surgical residency at the Mineral Area Regional Medical Center in Farmington, Missouri and opened his practice in Maysville in August of 1994.
Marc and his wife Stefanie reside in Maysville, Ky. They have three children Alec, Ethan and Olivia. Dr. Pawsat and his wife are involved in many local organizations such as the Boy Scouts, Maysville Players, Limestone Cycling League and CrossPoint Community Church and are supportive of many local charities, clubs, fundraising events and of the local businesses in general. It has been an honor and a privilege for Dr. Pawsat to return to his hometown.

Click here to download C.V.
Amanda Bennett - Office Manager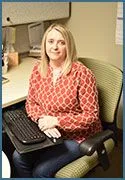 Our office Manager, Amanda Bennett, has been a dedicated and loyal employee of the Maysville Foot and Ankle Clinic for 23 years. She is responsible for filing claims with your insurance and she can answer any questions you may have about your insurance policy or bill/statement that you may receive. Her other responsibilites are innumerable and largely administrative in nature.
Kelly Doyle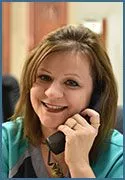 Kelly has been our Receptionist since 2015 and she will greet you as you check into our Maysville office. Besides checking you in and out of the office she manages our Medicare Diabetic Shoe Program, schedules tests and appointment outside of our office.
Mary Ramsey - CMA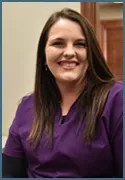 Mary is the most recent addition to our practice, joining in 2017. She is a Certified Medical Assistant (CMA), earning her degree in '13 at the Maysville Community and Technical College. She is responsible for the sterilization of instruments, pre-authorization of DME items, scheduling appointments, ordering supplies, preparing rooms between patients and she will contact you the day before your appointment as a courtesy reminder. She also assists Dr. Pawsat at the Fleming County Hospital speciltly clinic, as well as the Maysville Nursing & Rehabilitation Facility, Pioneer Trace Healthcare & Rehabilitation and the Kenton Pointe Assisted Living facility.